Like many people, the New Year provides a delightful opportunity for me to reflect on the year's most memorable moments, accomplishments and challenges.
But as I stand here, typing this letter to you, drinking my morning coffee, I am filled with sheer anticipation for things to come. I know that 2019 holds every possibility, because when I think of our future, I think of you.
But like a lot of stories, I want to start at the beginning...
A look back

2018 was the year of heavy lifting for MARIS staff. We did a lot of foundational business improvement efforts to update our CRM, phone systems, website and communications platform.
We also grew our team a bit, adding a broker engagement function, and expanding our marketing and member solutions teams. These foundational pieces and staff help to better position us to serve you today and tomorrow.
We fine-tuned our product line-up by looking at the business solutions we offered and what our members used and needed. Then we got really specific and refined our focus. As a result, we retired a few underutilized products and added a few new solutions.
We had four new solutions join our product line-up, last year.
Member Benefits. Business solutions that are included in your membership.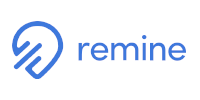 Remine launched in early 2018, providing members with big data and predictive analytics. Remine has quickly become one of our most popular products - adding a mobile app and a CMA to their feature set.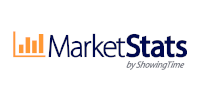 Marketstats is our newest member benefit, meaning that the cost of the product is included in your membership. If you haven't checked it out - here's an article highlighting our favorite features.
Partner Products. Business solutions that we have partnerships with, but the cost is outside of your membership.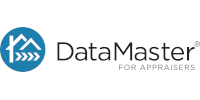 An appraiser solution that makes it easy to move data from the MLS and public records into your reports.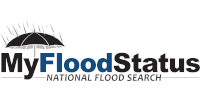 Flood determinations that go beyond the industry standard one-page Flood Hazard Form and includes accurate, structure-based visual verification mapping detail based on the current effective FEMA map.
A look ahead
Partnerships. Like many MLS's we plan to form and strengthen partnerships with like-minded industry leaders. Partnering with people and companies who have a similar culture, goals and objectives will become increasingly important as we continue to look for ways to evolve and enable the real estate community.
Service levels. The diverse needs of our membership continues to be a theme that we observe and discuss. As a result, we will dive into discovering the viability of providing service and product levels that make sense.
Growth. With MLS of choice, we will continue to look for opportunities to grow and expand your market area. In Spring 2019 we will be onboarding a new association. The addition of Three Rivers Board of REALTORS®, will extend the MARIS footprint further to the southwest.
Communication. In this ever-changing industry we understand your need to stay informed and connected. However, as a former agent and broker, I know how crazy your email box can get. Which is why we will look for ways to provide relevant, timely information and education through the use of Salesforce Marketing Cloud, which has some awesome dynamic content features that we can't wait to put into action.
Education. One of our first marketing and education projects slated for 2019 is the development of the new member educational journey. We've observed that it's really hard for new members to absorb everything in one fell swoop. So, we are going to break it down, and feed new members educational tips and communications more deliberately. The intent is to provide our new members with a smooth educational experience. This also helps to ensure that you have a more informed peer on the other side of the transaction.
Engagement. We will explore using more of a forum style engagement approach with brokerages and associations. This will make it easier for members to provide MARIS direct feedback and learn first-hand where we are headed.
Get involved

As we continue to seek ways to serve you more efficiently and effectively, I'd like to encourage you to get involved. MARIS is more than a company, and more than a listing database. We are a marketplace, and a community. We are a group of people who care about your success and the future of real estate.
Help shape our future and contribute to our shared success by providing your perspective and joining the conversation.
Whether you stop by our office, take the opportunity to engage with Jeff at a broker visit, send us a suggestion, email us or give us a call - take the opportunity to get involved and feed into our shared future.
Thank you for being the best members an MLS can ask for!