Remine
Spend more time closing deals and less time finding them! Remine brings data to life by illuminating real estate opportunities with intuitive map-based visualizations, push notifications and actionable intelligence. Remine helps you stay informed and succeed in gaining more business.
Available via mobile or desktop!

Related Courses
Class
Remine: Just the Basics
In Remine: Just the Basics agents will follow along on their laptop as we open property details, add shapes and overlay...
Instructor: Randi Marie Penny
Time: 11:15 am - 12:00 pm
September 18, 2019
Webinar
Remine: Just the basics
A look at Remine for property details, tracking properties, creating mailing labels, and creating a CMA.
instructor: Randi Marie Penny
Time: 2:00 pm - 2:30 pm
September 24, 2019
Class
CMAs: You have options!
Did you know that you have access to five CMA options? In this class you will discover what CMA works best for you....
Instructor: Randi Marie Penny
Time: 11:10 am - 12:00 pm
September 25, 2019
Related News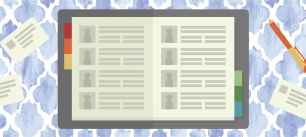 Product
Published May 10, 2019