According to the Center for Disease Control and the World Health Organization, we are in the middle of a full-fledged worldwide pandemic. And many businesses are implementing broad remote working policies for the safety of their employees, such as what we have done here at MARIS.
This pandemic will hopefully end soon in the coming warm weather months, but one thing is for sure... the coronavirus is going to have an impact on every industry, including ours. Several MLS's, such as our friends in nearby Heartland MLS, have issued their own thoughtful and considerate policies and responses to this situation as well.
In fact, you've indubitably seen a plethora of emails coming out from every corporation imaginable in recent days. Well, allow us to weigh in with our own response:
When the going gets tough, the tough get going. Our members are tough, you're tough, and MARIS is going to be there with you every way we can.
Here are some ways MARIS and our partners are supporting you to continue doing business, and some ways you can prepare for the inevitable boom that will happen once the coronavirus pandemic has run its course.
1.) Take advantage of these MARIS remote capabilities
As the CDC is recommending social distancing to stop the spread of the coronavirus, MARIS has added the option for a Video Open House in MATRIX. Please keep in mind that, like first look tours, the video must be unbranded.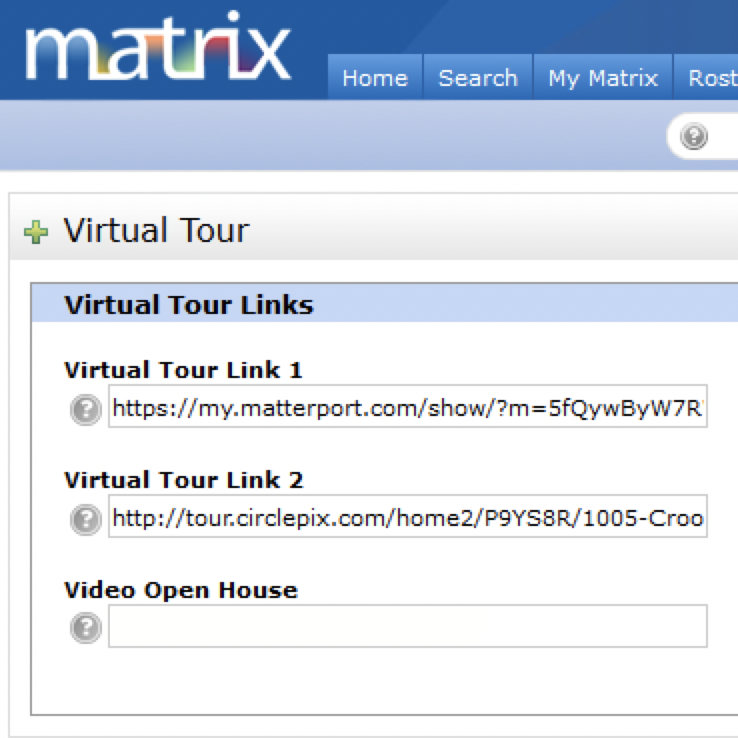 Keep in mind that, while we aren't in the office, the MARIS staff is working remotely and are still fully connected to helping support your needs!
2.) Tighten your marketing
Been putting off that new logo redesign? Or maybe that website? Business cards? Yard signs? Billboards?
Well, good news for you: given the current state of advertising, the entire creative industry is at your beck and call! Creative freelancers and even agencies across the country are all wondering where their next gig is going to come from. That could be you.
Or, if you're up for it, consider some graphic design solutions you can implement yourself. Here's an article with great tips for our industry!
Now is the perfect time to update your marketing, as well as your brand. Speaking of which...
3.) Dedicate time to finding your brand voice
Why did you get into this business in the first place? I've had the privilege of interviewing many of you over my first year at MARIS. And one theme that has endeared me to our membership, is that REALTORS consider it a great honor to help people with the most important purchase, or sale, of their lives. To me, that's maybe one of the most solid brand talking points I've ever heard!
What makes you unique? What makes you the best buyer or seller's REALTOR(R) in the area? What is your specialty, your X factor? Find your brand voice! And after you do that, I recommend writing all of these things down on paper, as you will need them when you work with your creative team on your marketing. You'll also need this when you...
4.) Self-film a profile or promotional video
There are many ways home buyers and sellers can find you, including Zillow and REALTOR.com. It's undeniable that these portals feature powerful SEO, and you'll want to leverage that power to your own advantage. Thus, I highly recommend filming your own profile video, and posting it to your own YouTube or Vimeo channel.
Self-filming doesn't have to be incredibly hard. You can accomplish this on your own, abiding by whatever social distancing you need to, in your own home, using your own smartphone. Check out this article and video where I explain the ins and outs of self-filming if you need more information!
5.) Train yourself on new skills
Did you know that there's a wealth of training on MARIS products and services that you can take advantage of from home?
Just visit https://marismls.com/learn for a wealth of on-demand videos to brush up on solutions such as Remine, Matrix, Showingtime, Homesnap, and more!
Additionally, our Member Engagement Specialist Randi Marie Penny will be hosting some key Webinars in the coming months that you can take advantage of. We are presently looking into ways to bolster our education even further during the pandemic with additional webinar offerings – check back on our Events page for more on those soon!
You can even enhance your skill set while participating in social distancing. Have you been neglecting the use of Trustfunds? This awesome service allows for earnest money to be transacted electronically. Also, ensuring you have photos, virtual tours, and learn about how to host virtual open houses can all enhance your ability to continue operations through these next few weeks.
6.) Catch up on paperwork
Finally, everyone's favorite topic... paperwork!
It's tax season, and even though the federal government has authorized an extension this year, there's no reason not to get ahead if you have the time!
Additionally, it's a Continuing Education year –– have you caught up on your CE? There are many options online to do CE online while you have a bit more free time. Check with your association for recommendations!
Any other forms of contracting or home office work you could get caught up on?
Please rest assured that we here at MARIS are your companions in these trying times. Marketing, video, and communications are my specialty, so if you have any questions or need consultation while you prepare for the spring rush, please don't hesitate to email me at bdewhurst@marismls.com.
I'll leave you with this great advice from industry blogger Rob Hahn:
"So to my friends in the industry, let me reiterate my advice of recent months: become antifragile. Get faster. Get better at making decisions with imperfect information. And get prepared. Embrace the prepper mindset, so that you have some resiliency."