These days creating your own branded graphics for your social, website and marketing needs is easier than ever with free online graphic design solutions — where design skills are a plus, but not required!
The entrepreneurial spirit of a REALTOR® may lead them to wear many hats, including that of a content creator or marketer — where graphic design and layout can play a big role. Some offices may have in-house or freelance designers, but for many, graphic design resources might not be accessible.
In this article, we will review some non-real estate and industry solutions to help you shine in 2020.
Non-Real Estate Solutions
There are a number of free online graphic design solutions that make it easy to create visually-striking and on-trend designs for different applications and variety of formats. Someone without any experience can whip up a graphic simply by using premade templates and themes while utilizing easy drag and drop features. One of the most popular tools of this kind is Canva.
Canva
Signing up for a free Canva account is easy and it gives you access to thousands of templates and millions of images in its searchable database. Most templates are free and many images are also free. If there is a cost for an image, it's typically just a minimal charge of a $1. So if you do find something you love, you don't have to worry about breaking the bank. If you use paid media, just be sure to follow the licensing guidelines.
You can also choose to upload your own photos and images, which makes it easy to stay on-brand when using Canva for marketing listings or promoting your own business.
Let's look at three ways you can get started in Canva — all which can be easily found on the homepage.
1. Start From Scratch
Just as you'd expect, starting from scratch means starting with a completely blank canvas. You would also choose your dimensions at the start of the project (the free version doesn't allow you to resize your work later). You would then incorporate a template, images, text and other design elements onto your work area.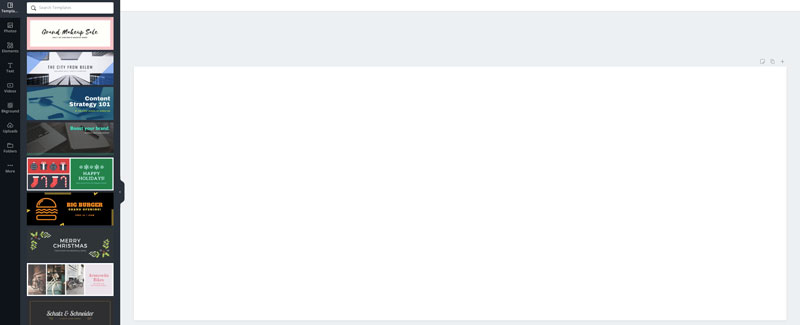 2. Start From a Blank Project
This option is similar to the first one as it also starts with a blank canvas. The main difference is that you select project types with predefined dimensions. This removes the guesswork of figuring out what dimensions are needed for different social platforms or document types — allowing you to just jump right in!
Here's just a small sample of projects: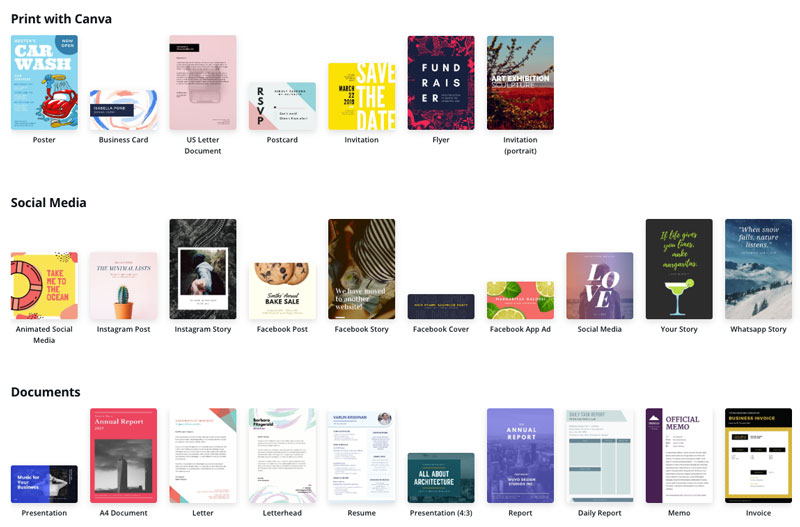 3. Search By Designs
Starting off with a blank canvas can be great because it gives you complete freedom to customize it as you go along. But if you need a little inspiration, you can jump start your project by searching for designs from the main page. You can use the design as-is or customize it to make it your own. Here's a snapshot of the results returned when searching for "real estate".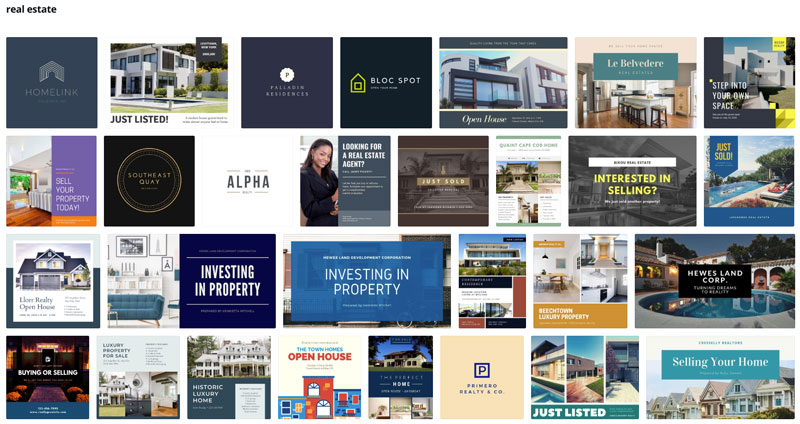 Since Canva is so customizable, it's easy to start with one template and make it completely unique by the time you're done! Here's an example of graphic that was quickly tweaked from an existing design: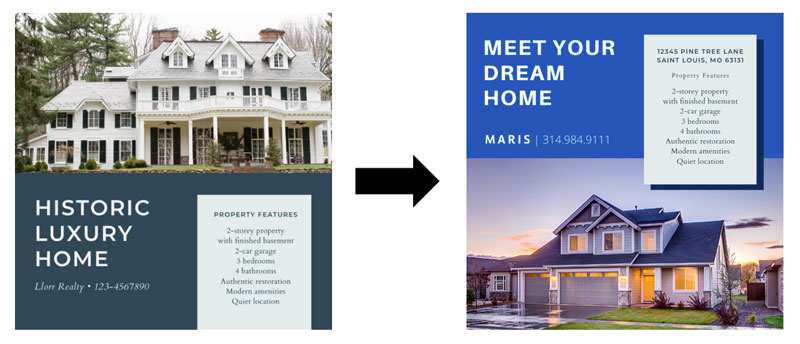 When you're done with your new work of art, all you have to do is hit "download" and presto — you've created your own graphic! Printing service is also integrated if you want to make Canva a one-stop shop.
What's nice great about Canva and other products that share similar platform models is that you can virtually work from anywhere — your work is automatically saved on their platform. Canva also has a mobile app, so you can continue to edit your work while on-to-go. The auto-save is also a nice feature because you don't have to worry about losing your work, but still have the option to undo mistakes.
Other Online Graphic Design Tools
As mentioned earlier, there are many other products that share a similar user-interface. So once you're familiar with Canva, it's easy to transition to others. Here are a few more to explore:
Some of you may already be familiar with Adobe Creative Cloud — and the costs associated with its products — but did you know they also have a number of free mobile apps? Search for "Adobe" in the App Store or GooglePlay and try out a few!
Industry Solution
Remine: Rocket Print & Mail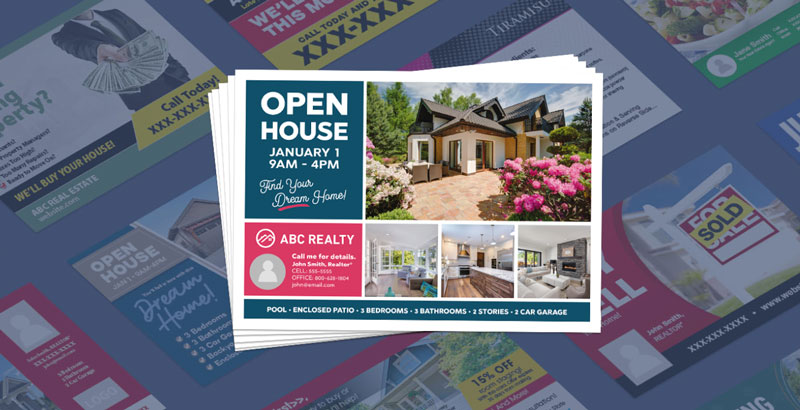 If you would like to have the option to create simple personalized mailers without venturing too far from your REALTOR toolbox, then Remine is the go-to MARIS member solution for just that! Earlier this year, Remine integrated with Rocket Print & Mail to offer members the ability to create mailers for as little as $0.65/each, with no minimum requirements. Orders with one or 100 pieces share the same competitive price! Prices vary depending on size.
This option is convenient because you can send mailers directly to one or properties in your cart. Simply check all the properties you want and click the Send Mailers button at the top to launch Rock Print & Mail. Then choose your document size, pick a design, personalize and submit your order!

We hope you found this information helpful. Subscribe to our blog to learn about more tips and tricks!