Realist
As a leading public record and property information provider for more than 25 years, Realist® is your resource for obtaining a comprehensive overview of a specific property and neighborhood.
Tax and assessment data
Property characteristics
Ownership information
Community and lifestyle information
Sales and mortgage history
Foreclosure and REO data
Current trends and market intelligence
Street-level and aerial maps, and parcel overlays
Comprehensive comparable & pricing analysis
Export data for contact management applications and mailing labels
Realist® functionality will soon be merging into Matrix (Matrix 360) to give you a detailed view of every property in your market—regardless if it's a current listing, past listing, or never listed at all.
Download via the App Store or Google Play
Related Courses
Class
CMAs: You have options!
Did you know that you have access to five CMA options? In this class you will discover what CMA works best for you....
Instructor: Randi Marie Penny
Time: 11:10 am - 12:00 pm
October 23, 2019
Related News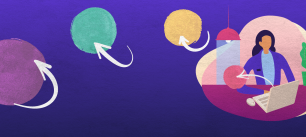 Product
Published July 3, 2019