Now available for all St. Louis City listings — "neighborhoods" as a new MLS field.
Each neighborhood has its own history, architectural styles, community and story to tell. The characteristics of a neighborhood can often impact a client's search for their dream home. With 79 different neighborhoods within only 66 square miles, one might say St. Louis is a "city of neighborhoods." For that reason, REALTORS® selling and searching for properties in St. Louis City requested neighborhood information to be available in the MLS.
So today we added neighborhoods as a new field in Matrix. It's now available in the Listing Input and Search forms. You can select any of the 79 St. Louis City neighborhoods from a pick list. Click here for an official list and map of the neighborhoods.
Input Listing
The St. Louis City neighborhood field has been added under Description in the Input form. Please note that this field will only be active if St. Louis City is selected as the county for your listing. For all other counties, the dropdown will be disabled.
This will be a required field for all new St. Louis City listings. It is not mandatory to update existing listings, however, we encourage you to do so in order for your listing to appear in search results for the specific neighborhood.

Once a listing has been entered, the neighborhood information will appear in the property detail display and under the listing's general description in the Client Portal. See below for examples.
Detail Display: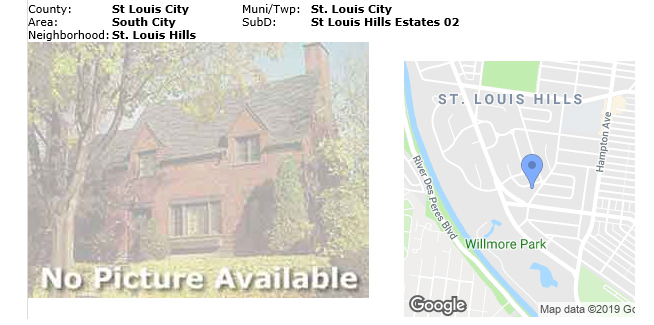 Client Portal: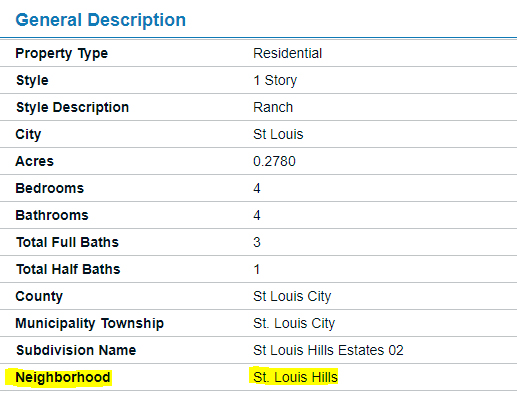 Search by Neighborhoods
You can also use neighborhoods as part of your search criteria. To search by neighborhoods, you'll need to add this field to your search form. After the initial setup, it will be available for all future searches.*
The additional fields can be found at the bottom of the criteria page. Just click "Add", find the neighborhood field and click "Add." You're just a few steps away from helping clients find the perfect home in their desired neighborhoods!

*Please note that since this is a new field, it may take time to ramp up the number of results returned.

Did you know? St. Louis was first established in 1764 as a fur trading post by French fur traders, Pierre Laclède and Auguste Chouteau, and was named after Louis IX of France. It was incorporated as a city in 1823 and by the late 19th century, it was the fourth largest city in the country.