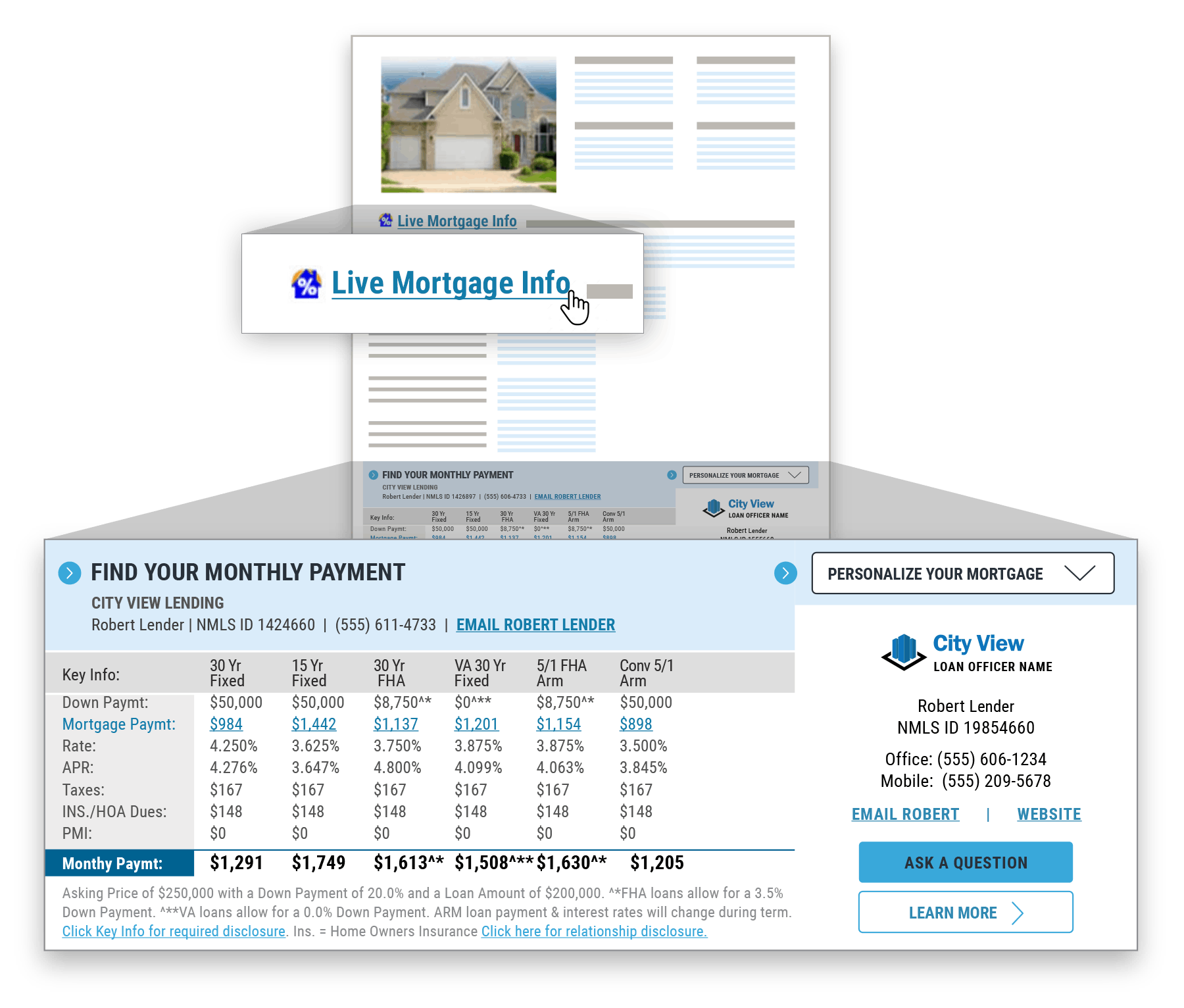 RatePlug offers you the ability to embed accurate monthly home payment estimates from your lenders directly into the property reports you send your clients through MATRIX. RatePlug has been hard at work developing their new virtual flyer option, which gives you the ability to continue offering your clients a one-to-one experience while maintaining the social distancing that you and your clients may still be desiring. In addition to offering clients a snapshot of their potential monthly payments (including taxes and insurance payments) the new virtual flyer offers some additional features:
Easy Export to Social Media – SEO friendly link.

Ease with sharing to potential buyers for virtual, streaming, or in-person open houses
Use with showings to help buyers understand special finance options available to them

Dynamic information updated in real-time

Easy-to-access, direct interaction with agent or loan officer
With RatePlug you can offer your clients a better understanding of their buying power, and when home buyers understand monthly affordability, they are more likely to qualify for a loan. In fact, agents who use RatePlug close 15% faster per RatePlug than agents who don't. With multiple layout and color options available, you can customize these digital flyers to better match your personal brand or even enhance readability and understanding of these often-overwhelming documents for your clients.
For a bird's eye view of the new virtual flyer option from RatePlug, watch the video below: