The current default setting by ShowingTime prevents overlapping showings at the MLS level and requires a 15-minute window between showings. Brokerages and agents (as allowed by their brokerage),however, can now override the MLS selection and update all listings to "allow overlapping showings".
Brokers will have settings in their ShowingTime account that allow adjustments to the "office setup". Should your brokerage choose to make this update, you will have the ability to offer overlapping showings on any of your listings.
Because overlapping showings is ultimately a seller choice (in consult with their agent),we felt it was important to provide granular control of this setting as well. That said, we encourage you to continue following all government guidelines surrounding sheltering in place and social distancing. Discussions should be had with the seller and/or listing agent if it makes sense to allow overlapping showings. If agents and sellers choose to provide overlapping showings, you currently have the ability to update this per listing. From your "Listing Setup" page, underneath the "Appointment Restrictions" section, there is a dropdown menu that will allow you to adjust your overlapping appointments settings (circled in the image below).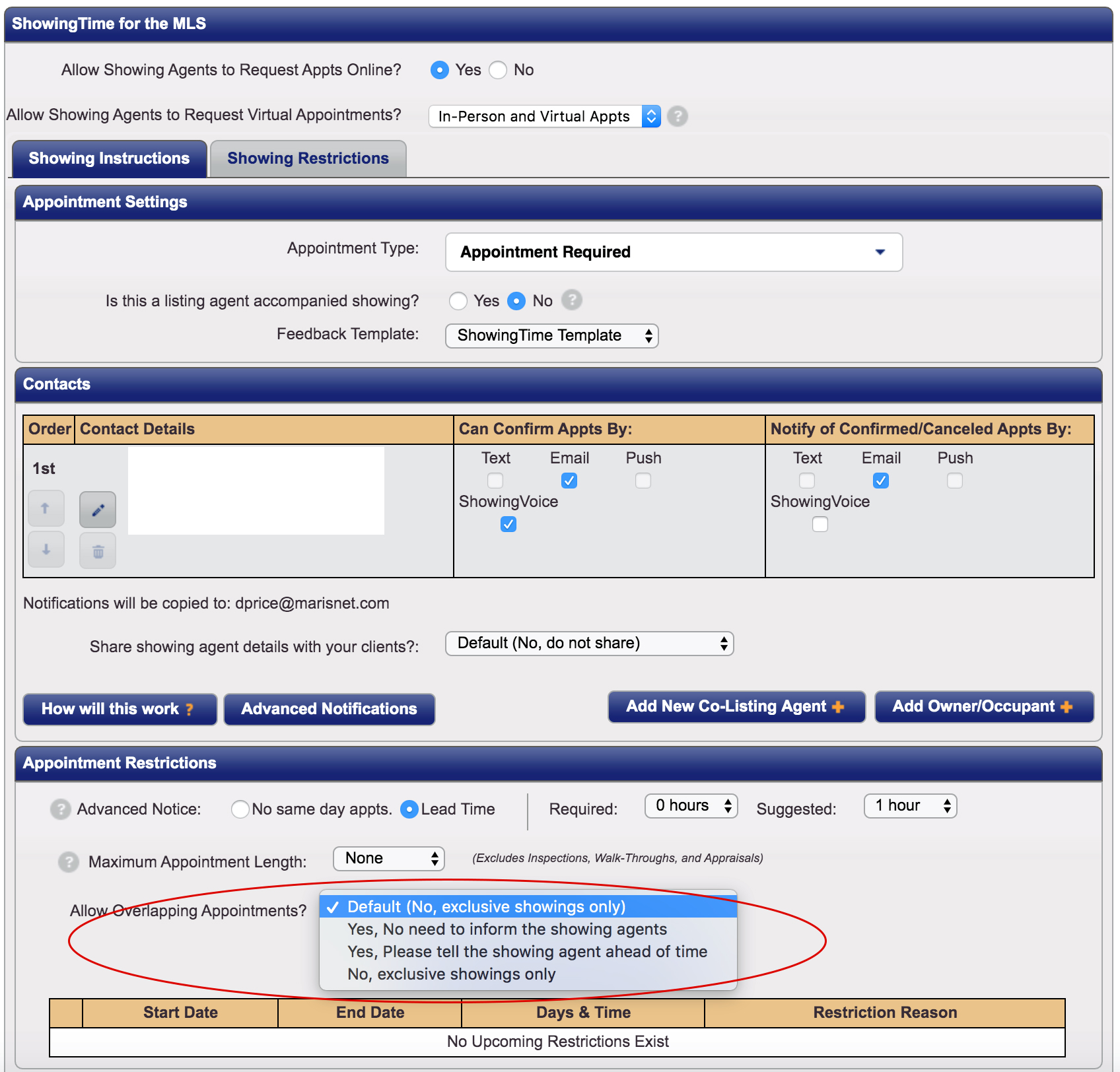 Should you have any difficulty finding or making adjustments to these settings, please feel free to reach out to MARIS support at support@marismls.com or by calling 314.984.9111.