My Home by ShowingTime — an improved seller's experience.

My Home by ShowingTime is now available for MARIS members. With My Home, sellers can now enjoy an improved and seamless experience—no matter what device they are using: desktop, mobile or tablet. The new modern user interface, intuitive navigation and streamlined workflow make it easy for sellers to use My Home to manage showings and feedback on their property.
Here are some new features sellers can expect: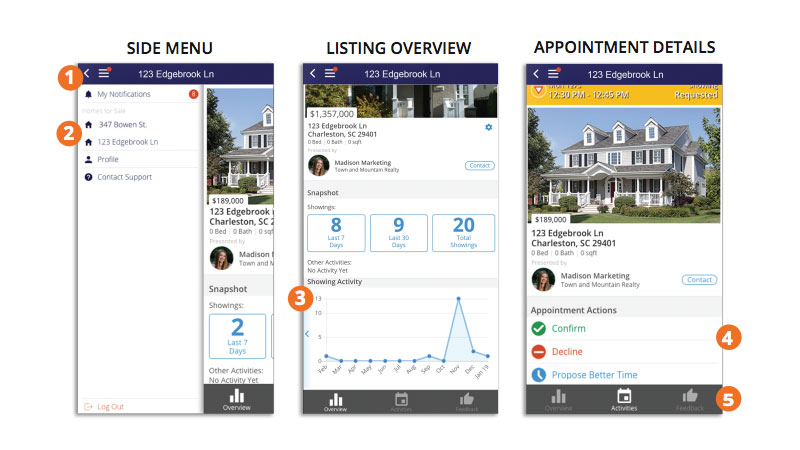 1) Side menu for easy access to the notification inbox and profile
2) Manage multiply listings
3) View a snapshot of showings and activities on listing(s)
4) Appointment Details screen: modern user interface, larger listing pictures and easy-to-read listing information
5) An always visible bottom menu to conveniently navigate between listing overview, activities and feedback

The My Home by ShowingTime app is now available for download in the App Store and on Google Play. Sellers using the old ShowingTime app will automatically see the updates on their devices—no additional downloads or updates are required. Here's a quick Seller's Guide to ShowingTime.