As a REALTOR®, there are a lot of different inquiries coming at you from clients on a daily basis and copious tools available when you set out to answer them. We know it can be overwhelming to deal with so many different platforms, which is why streamlining to fit your needs is key.
Coming soon, Matrix 360 will do just that.
Did we scare you off? First of all, don't worry - this isn't a whole new Matrix, it's just an improved Matrix, bringing together two of the most popular solutions in their respective categories: the Matrix multiple listing platform and the Realist® property information system. It will be the same program you use daily, but with even more functionality and information available.
Here are some of our favorite things about Matrix 360:
It's a time-saver. Leverage Realist data without launching a separate program and interrupting your workflow.
It's easy to use. Work with tax records just like the Matrix listings that are familiar to you already.
It has a tax search function. We can't overstate how exciting it is that you can get this information in the same space as your listing information.
It contains a complete property display. You can view listing data, tax/assessment data, transaction/document history, area schools, and flood data in one dashboard. You can even choose which content to print without leaving the page!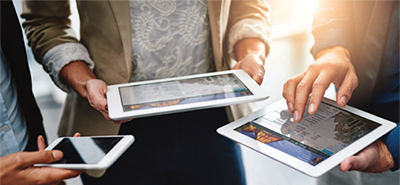 It makes viewing property history painless. The combined history shows all listing activity for the property, as well as sale, mortgage and foreclosure history from public records.
It provides comprehensive map overlays. Including flood, highlighted parcel, lot dimensions, valuations, sales, activity, foreclosure activity, and more.
Matrix 360 will be launching on your regular Matrix platform early 2019. Take a look via our products page and stay tuned for upcoming classes and webinars.
We hope this update makes your life easier!