Homesnap recently launched the redesigned Listing Media Center and Stories. Learn more about these new features and other recent updates.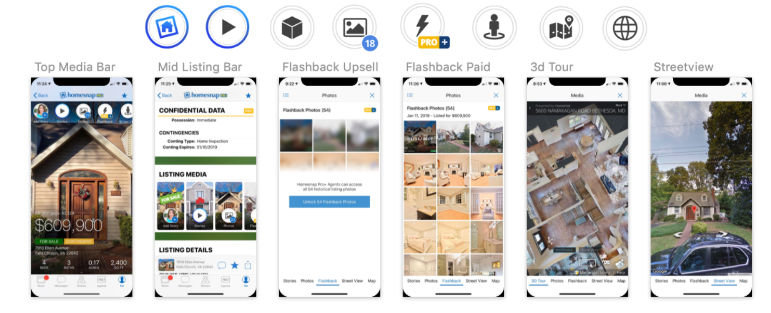 Traditionally, the most common way a prospective buyer experiences a home is through photos. While photos are helpful, some buyers now want to see 3D tours, street views, virtual tours and more—leading more and more agents to incorporate these new media tactics into their marketing strategy for their listings.
With Homesnap's redesigned Listing Media Center, agents can find media solutions that help them optimally promote their listing. When a user views a listing in the Homesnap app, they will see is all media associated with that listing. Consumers and agents will be able to not only view MLS Photos, but also any 3D or virtual tours available for that listing, the street view of the surrounding area of the property and a map with streamlined access to walk the property lines or get directions to the listing. Plus, users also get to experience another new feature—Homesnap Stories.
Video has become popular due to its effectiveness and ability to bring listings to life and immerse a prospective buyer into the home before stepping foot in it. Now, agents can create their own video marketing content in a way that's free, fun and easy. Bring your listings to life with remarks, graphics and specific effects. Watch this short video to learn more.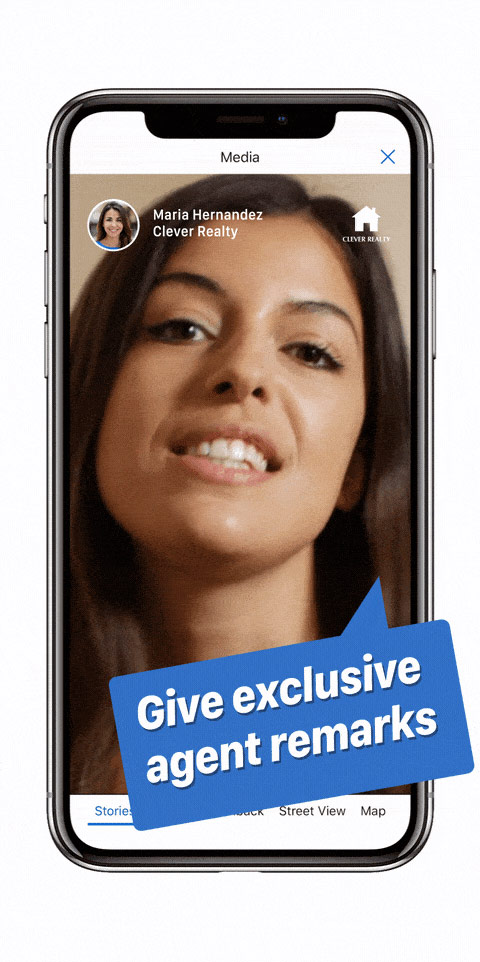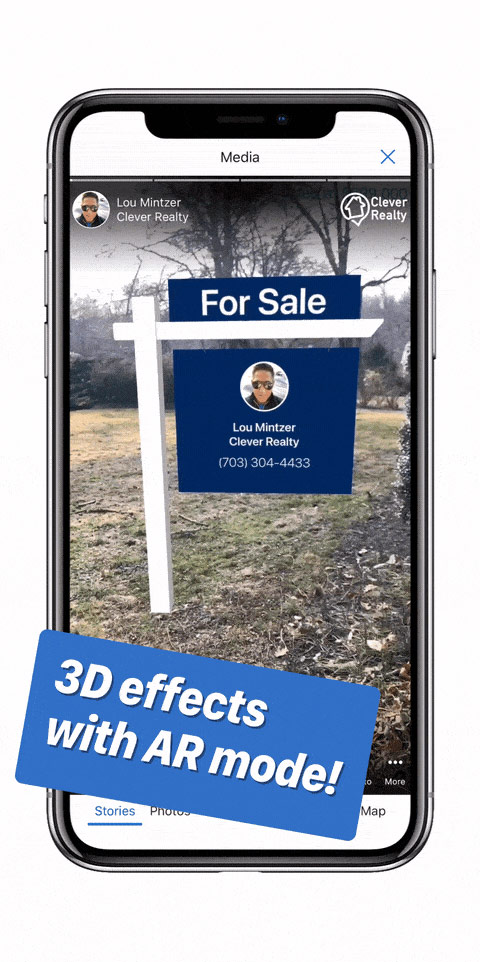 Along with the new features previously mentioned, Homesnap recently made a few other updates to its app.
The share button is now only available within the listing details. The sharing feature will look slightly different depending on which device you use. See the differences between iPhone and Android devices: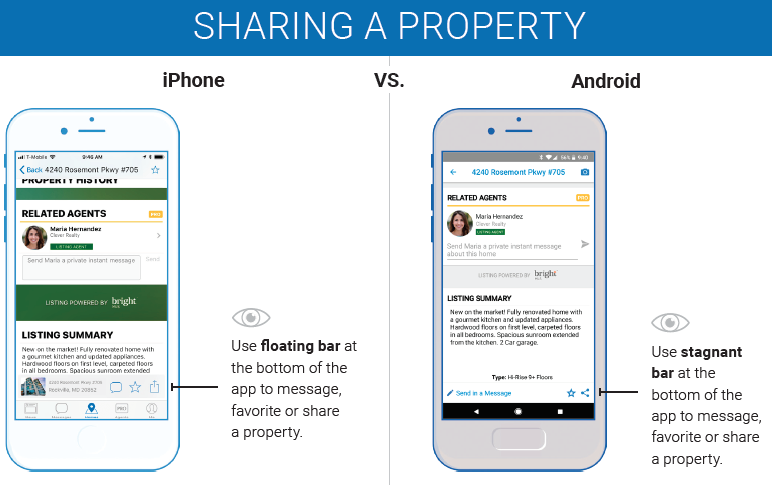 Access to additional property photos is now located in the top left corner of the app.
The commute calculator is also a newer feature. Agents can use this feature to search for properties specifically by each household member's commute time. Try it for yourself with these three simple steps: