Homesnap's net sheet calculator makes it easy for agents to provide sale price recommendations and communicate how much proceed their clients will make on the sale of a property.
The Homesnap net sheet calculator is now available for your active listings or any off-market properties. Agents can input various costs such as mortgage payoff and escrow fees to calculate their seller's estimated net proceeds. The net sheet can then be shared with potential or current clients.
Agents can access the net sheet calculator through the listing or listing admin panel.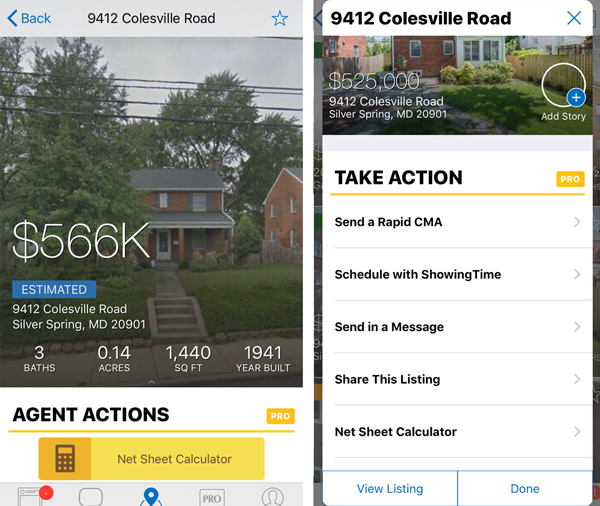 A number of input fields are available in an easy-to-use and interactive user interface, including mortgage, commission, taxes and more. The share button at the bottom of the calculator makes it easy to share the report via email, text or social while on-the-go.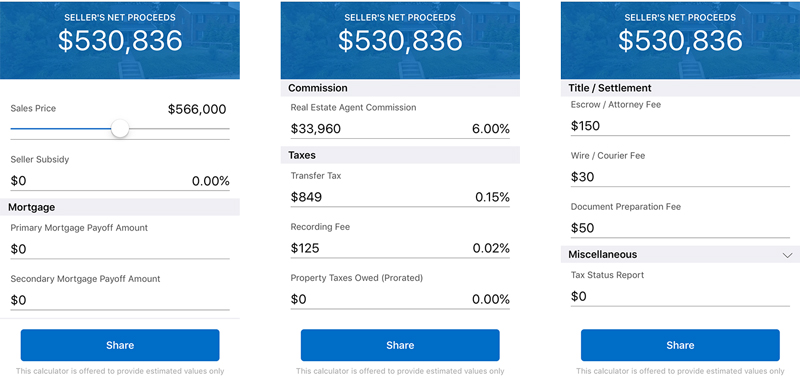 Currently this feature is available on iOS and Web. To learn more about Homesnap, visit the product page, browse our Homesnap videos or register for one of our upcoming classes or webinars.