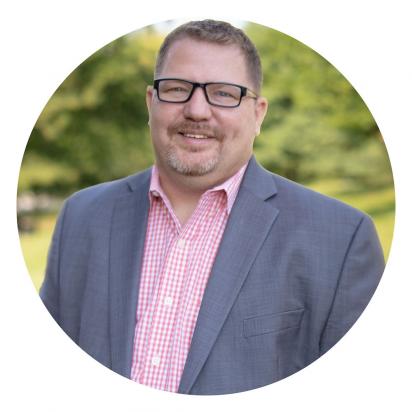 Please join us in wishing current MARIS CEO, Timathy Dain, bon voyage and good luck as he leaves MARIS at the end of the year to join Remine, a long-time MARIS partner near and dear to all our hearts. He has accepted the position of Vice President and General Manager of MLS services for the company. Tim joined us as CEO in 2017 and says of his time with MARIS, "I've greatly enjoyed and appreciated the opportunity I've had to build and professionalize the MARIS staff, service, and systems. I'll take the experiences at MARIS with me throughout my career."
Please see the press release from Remine below for further details:

Remine Recruits Tim Dain to Lead MLS Services

Published on October 29, 2020 - By Remine

VIENNA, Va. October 29, 2020 — Remine, a leading real estate technology company, announced today that Tim Dain has accepted the position of Vice President and General Manager of MLS services for the company. Dain is currently the CEO of MARIS MLS based out of St. Louis, MO., and previously held senior leadership positions at Austin Board of REALTORS and Southwestern Illinois Regional MLS.


"Remine is the leading innovator of the MLS space," Dain said. "Their energy and enthusiasm have influenced other incumbents to respond by increasing their own technology. This increased focus on innovation is great for our industry. I'm ready and eager to carry the torch for Remine and continue to participate in leading the MLS industry."


Dain will oversee Remine's MLS 2.0 business which includes the Remine Pro platform for agents, transaction management, SSO, add/edit, portal, and database technologies.


"We've been working with Tim for four years as an MLS partner, and now he is part of our team," said Mark Schacknies, CEO and Co-Founder of Remine. "We were always impressed with his passion for innovation and how he challenges us to be better. This marks an exciting new chapter for Remine."


About Remine
Remine is revolutionizing real estate technology by developing a digital real estate platform for real estate agents, lenders and consumers to use throughout the real estate lifecycle - from listing or buying to close.


Remine serves the majority of Realtors® in the US - over 1,000,000 real estate professionals subscribe via their MLS or Association of REALTORS®. We are headquartered in Northern Virginia with remote employees across the US and in Canada. For more information visit  www.remine.com.

Remine Media Relations
Gaffney Austin, LLC
Alyson Austin
alyson@gaffneyaustin.com
(949) 403-0484


‍Source: BusinessWire