Top FAQS About MARIS Listing Statuses
Please note: since this article was published, policy changes affecting the ability to show properties in coming soon status have been implemented. Please refer to our 6-4-21 blog HERE for clarification on these policy changes, or view the Clear Cooperation Policy page for further information regarding Coming Soon.

Question. Does Active Under Contract accumulate (consecutive) Days on Market?
Answer. Yes, Days on market will continue to calculate for Active and Active Under Contract, regardless of the kickout.
Question. What do I do with Coming Soon listings? (Note: this information is no longer up to date. Refer to this blog for clarification on Coming Soon listings.)
Answer. It's a marketing decision you need to make in the best interest of your client.
MARIS has added a new selection option (No Showings) under the Showing Instructions drop down in listing maintenance. When selected you are communicating that the property is not available for showings. We also recommend that details relating to availability be added to the Agent Remarks. ShowingTime can be utilized to set up the calendar for available showings at the desired future data.
Question. Will I be able to search for Closed leased listings without combing through all the Closed residential listings?
Answer. Yes, you will be able to search the status Closed + the transaction type Leased, to produce the desired results.
Question. Will I be able to reference the old status on the properties that have an eliminated status?
Answer. Yes, while the old statuses will not be available for selection, the history of statuses will remain for reference.
Question. How do I find Active properties with kick-outs?
Answer. These listings can be searched in Matrix by checking the 'Active Under Contract' status and then checking the 'With Kick-out' search control. (located on the search screen, to the right of the status selections)
Question. How will the new MARIS statuses translate to consumer websites?
Answer. While we cannot provide an answer that will fit every website a consumer might access, we can provide generalized information that would apply to most websites. See the below chart.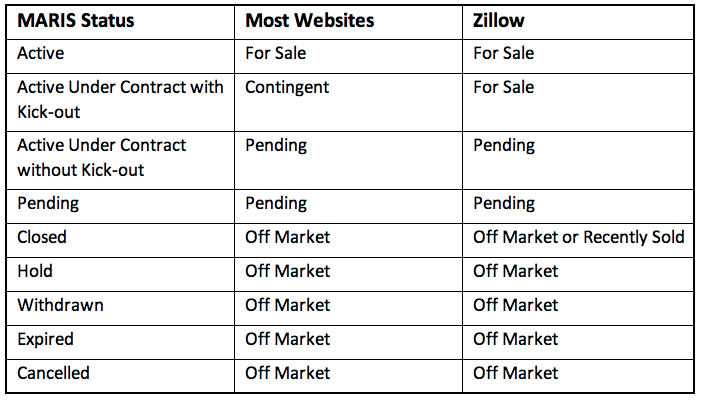 If you have additional questions, please call us at 314.984.9111 option 1. We're always happy to help!
Related Support
Related Videos
Videos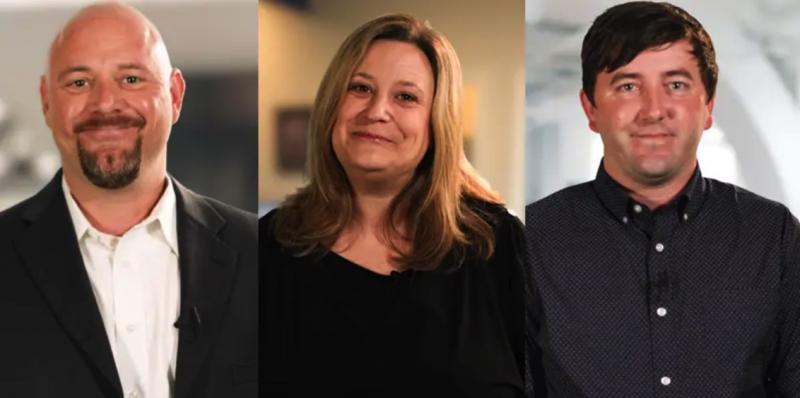 5/2/19
MARIS board members help clarify the differences...

Related News