How do I register an MLS exemption?
The new two part process saves you time and hassle. MARIS no longer requires you to scan, upload, email, or fax the MLS Exemption Form.
Two part process:
1.The MLS Exemption Form must be completed and signed by the Branch Manager or Designated REALTOR® and maintained with all other contractual documents related to the property.
If requested by MARIS staff the signed and completed form must be made available for review within forty-eight hours (48) of the request. Please see MARIS Rules & Regulations for more information.
2. Exemption Registration: Property information must be registered with MARIS through the online Exemption Registration webform.
Why improve the exemption process?
We understand the business need to maintain an MLS Exemption process and are required by NAR Rules and Regulations to ensure you can exempt listings from the service.
Most of the MLS exemptions we've received are for short periods of time where homeowners are completing preparation for the "parade" and REALTORS® are ensuring the photos are complete.
Our ask
We're aware that in a market with low inventory, MLS exempt listings often increase. This can cause additional inventory pressure and difficulties for buyers that are looking for the perfect home. We ask that you use your best judgement in counseling your clients and ensure they understand the benefits of listing their home with MARIS MLS.
The benefit are listed on the exemption form for convenience. If you have questions about MLS exempt properties please reach out your broker or contact MARIS, we're here for your business.
​For additional guidance call us at 314.984.9111 option 1. We are always happy to help.

Related News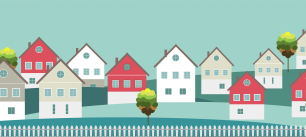 MARIS
Published October 8, 2018