In our April e-newsletter, we let our members know in advance that Remine's Contacts feature was expected to launch in May. It's now available—learn more about this feature and see what else is new!
Earlier this week, Remine launched its newest feature: Contacts. Contacts, located in the side bar, acts as a virtual address book where you can store all of your contacts in one location. On the Contacts page, you can import or export to a CSV file, add contacts individually and filter by any of the available fields.
When you first click on the Contacts page, existing contacts may already be there—these are contacts pulled from the Track page and from any CSV files you may have imported into Remine in the past.
From the Contacts page, you are able to view data analytics on the individuals uploaded (such as the Buy Score) and invite them to Client Engage.
Watch this short video for a walkthrough of this feature.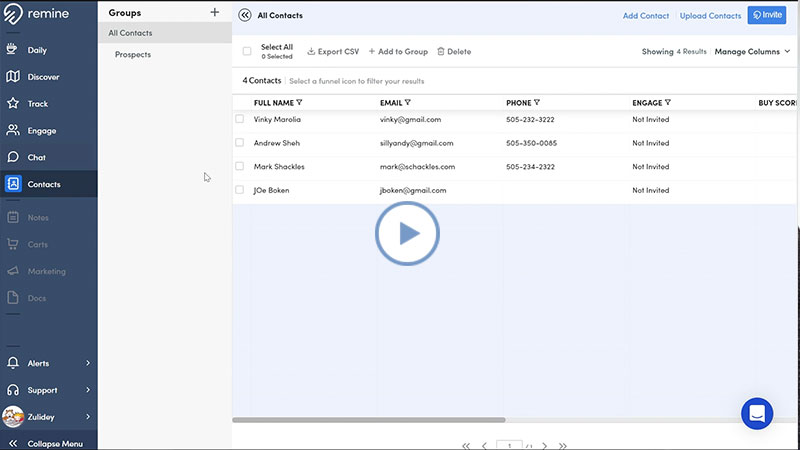 We also want to remind our members of the newer Remine features, open house search and the Daily dashboard, which were made available mid-April.
You can now select open house as a search criteria. If a property has an open house, a banner with open house date and times will appear at the top of the property card: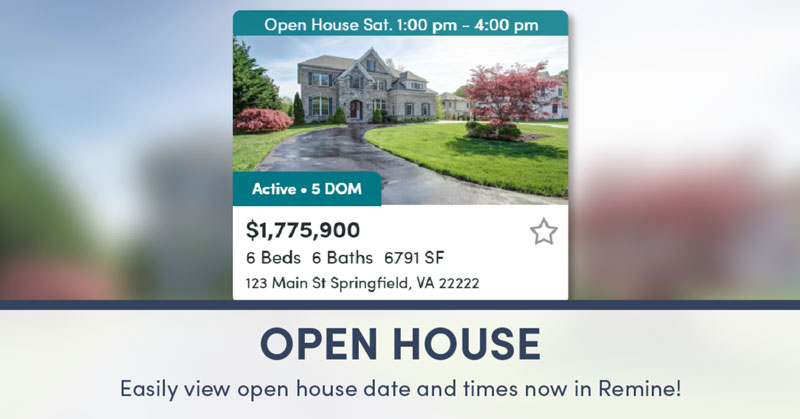 With the Daily dashboard, agents have access to the following:
Centralized daily, local and market insights/analytics
Monitor weather for any zip code
Property notifications
Saved searches
Add, move and clone cards as you please—customize it to work for you!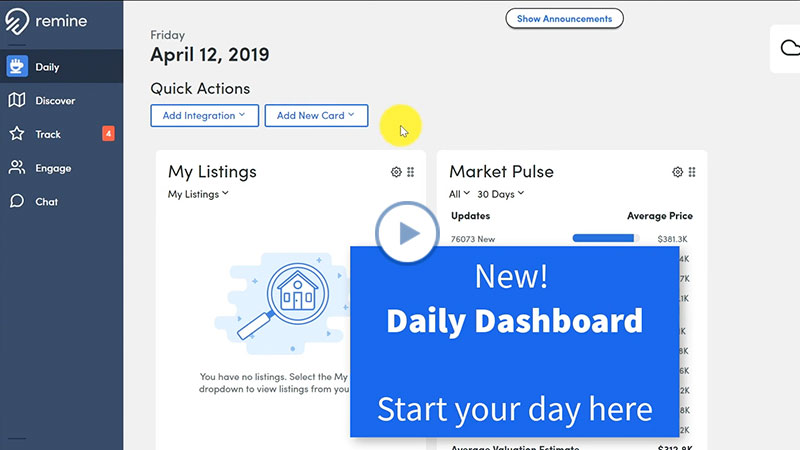 Log into Remine today to give these new features a try! Be sure to subscribe to our blog and social media so we can keep you current on the latest from MARIS and our partners.