MARIS Broker Updates
Updated May 18, 2020
---

The current setting of no overlapping showing is a national default enacted by ShowingTime due to Covid19, requiring a 15-minute window between showings. The brokerage, however, can override this setting and update all listings to "allow overlapping showings."
As the broker, you have settings in your ShowingTime account that allow you to adjust the "office setup". This selection is available to you in your left-hand side ShowingTime account menu (as shown below).
Inside of your "office setup" menu, you can change the overlapping showings feature underneath the "Default Settings for New Listings" section header. At the bottom of this menu is the appropriate dropdown for changing the overlapping appointments default. Again, the default will be set to "Default (No, exclusive showings only)" at the MLS level, but this is where you can change this default setting for your office.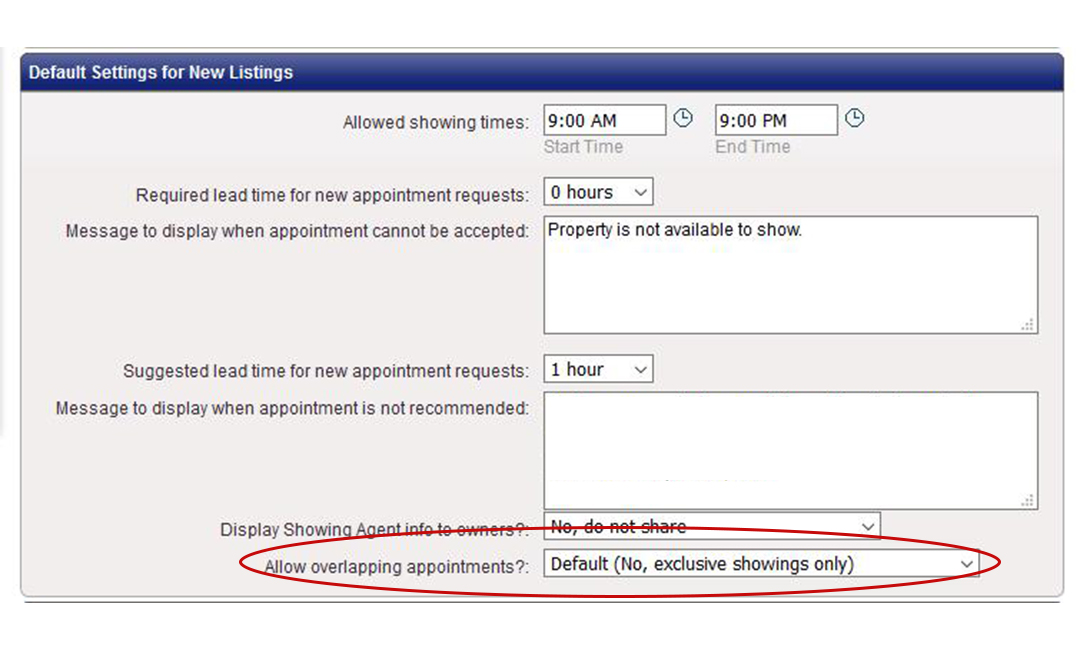 Because overlapping showings is ultimately a seller choice (in consult with their agent),we felt it was important to provide granular control of this setting as well. That said, we encourage you to continue following all government guidelines surrounding sheltering in place and social distancing. Discussions should be had with the seller and/or listing agent if it makes sense to allow multiple showings at once. If agents and sellers choose to provide overlapping showings, you currently have the ability to update this per listing. From your "Listing Setup" page, underneath the "Appointment Restrictions" section, there is a dropdown menu that will allow you to adjust your overlapping appointments settings (circled in the image below).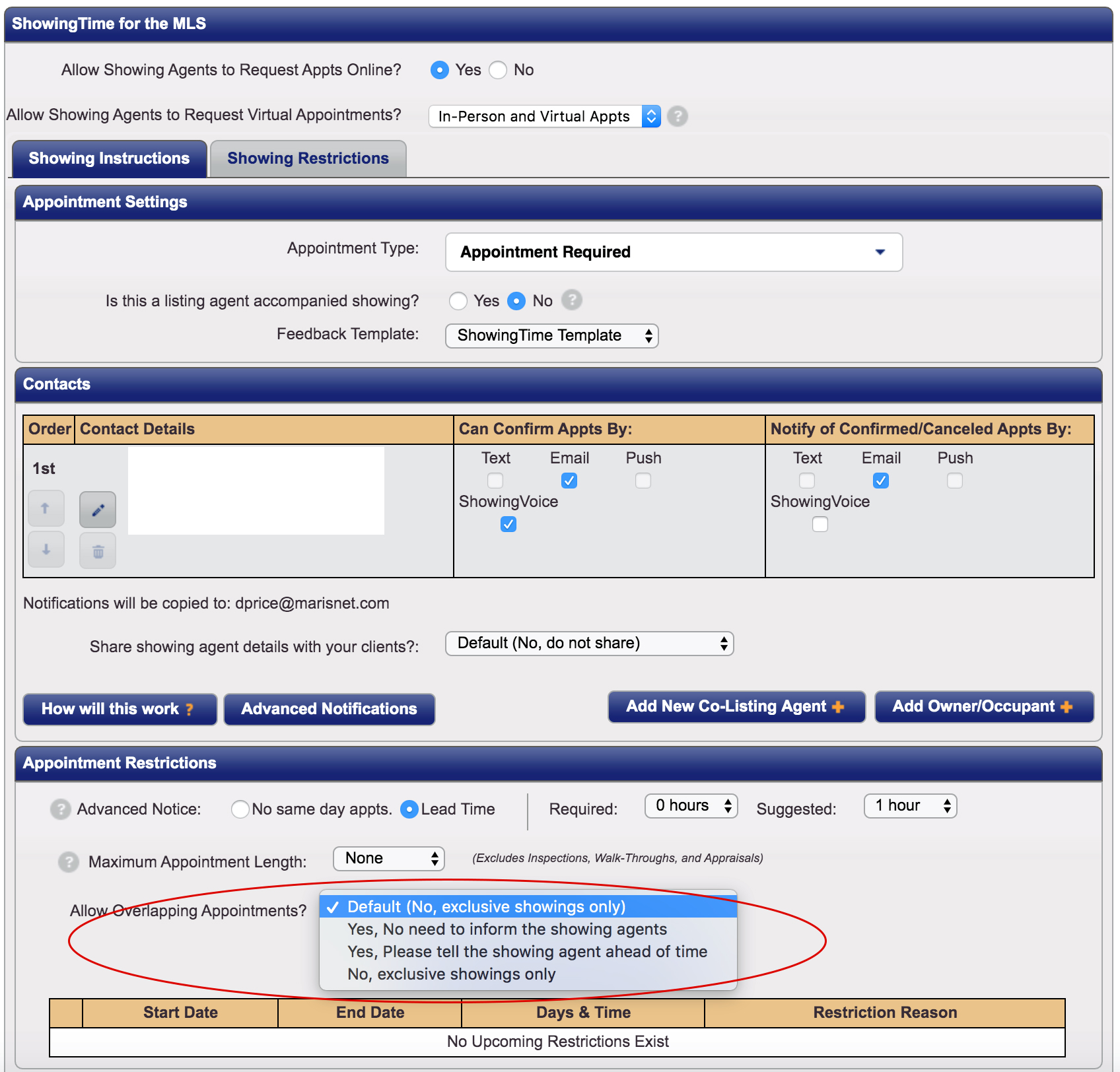 ---

Beginning June 1st, we will begin decreasing the termporarily extended time in status for Coming Soon listings by one day, each day, until July 10th. From July 10th forward, listings will have a maximum time of 21 days in Coming Soon status. On June 2nd, this will decrease to 59 days, continuing to decrease each day until July 10th. Following the July 10th date, all new Coming Soon listings will start at 21 days, and this will remain the maximum number of days that a listing can be Coming Soon before it is automatically moved to active status. ​Please view the below table for a visual representation of how this will play out.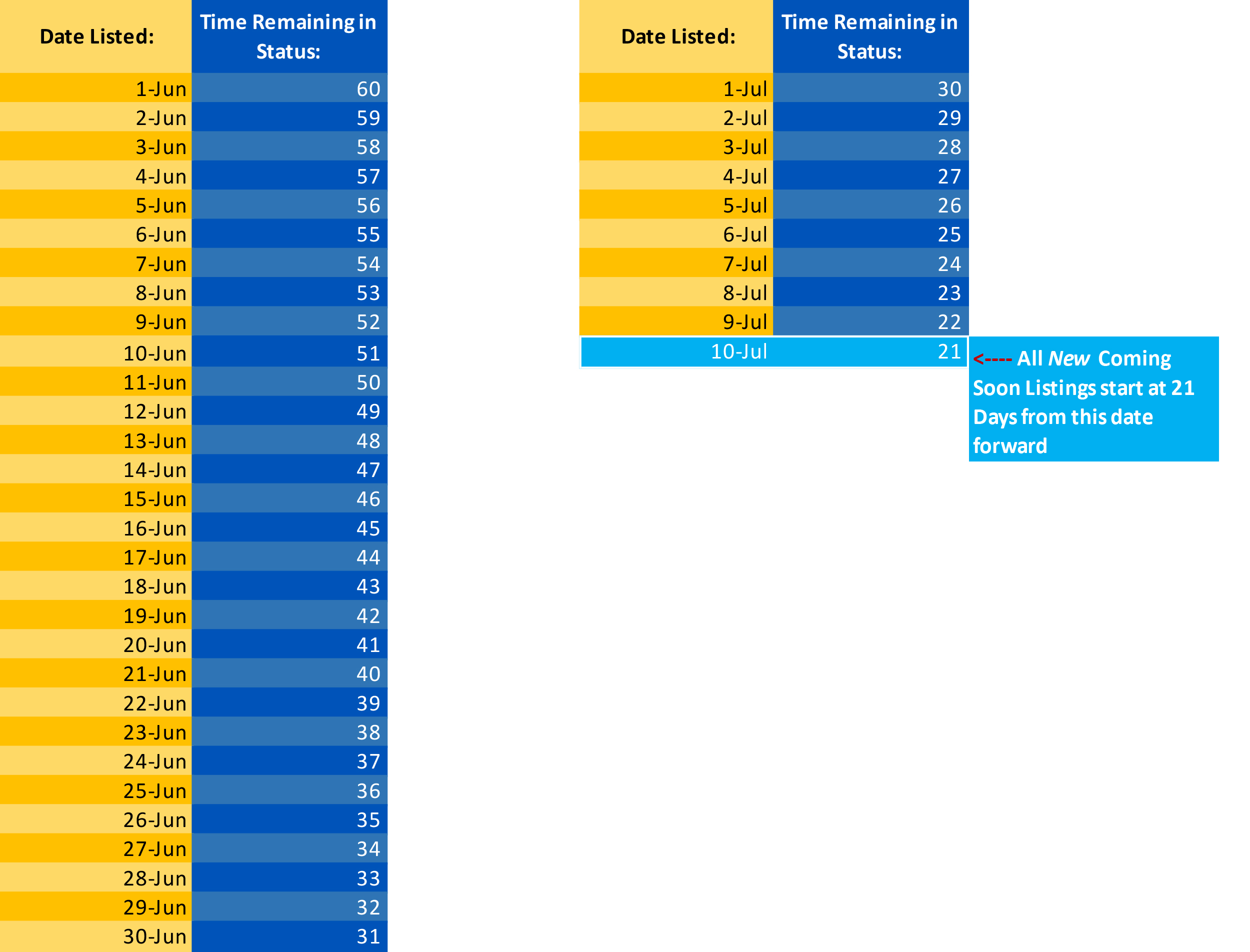 ---
MARIS is here to help. Please reach out with any questions that may arise regarding overlapping showings settings in ShowingTime or the Coming Soon time in status extension. We are always available for support at support@marismls.com or 314.984.9111.